Lace Frontals
$

130.00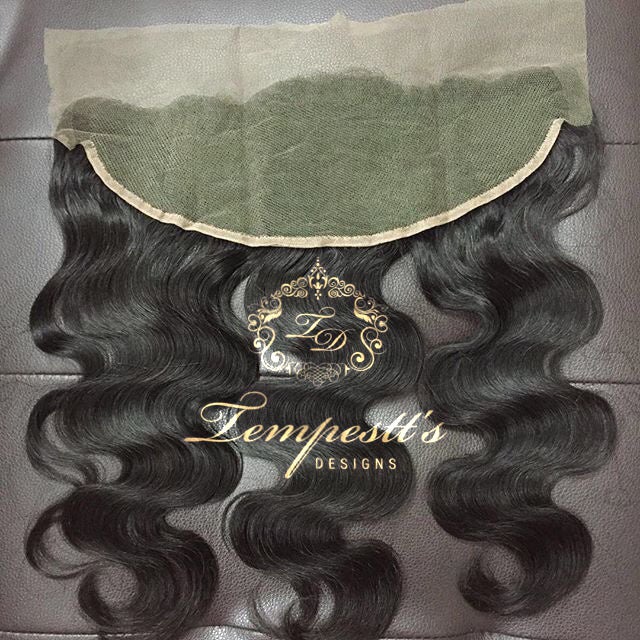 Frontals are great for those who have thin to no hairline due to medical reasons that has caused hair loss, improper removal of bond-ins or sew-ins or simply using them for protective styles. Great for wig making, and super quick flawless hair installs; with less tension and stress on your natural hair.
Frontals are ear to ear front hairline lace pieces with hand knotted human hair.
Frontals come with a natural hairline but we still want you to customize your piece. No ones hairline is the same.
To create a natural scalp please pluck the knots with a tweezer, lighten the knots using professional lighteners (Powder or cream) and then dip the lace in ritz clothing dye (if needed) to customize the lace to your skin tone. You can also dye the knots with hair color or use your makeup.
When using an elastic band or sewing to your braids please be mindful of the tightness. Too tight and the lace will split.
Frontal comes in 13x2, 13x4, and 13x6
Any other measurements please allow for 5days production time before 2-3 day delivery.
Just email me your measurements using the contact section of this site.
Curl pattern for the Frontals will match the bundles you purchase!